This coming Wednesday I'm taking part in a very cool chat party over at Talking Two Lips, and everyone is invited!
This one is especially fun for me on two counts: One, my editor organized it, and she's done a bang up job. Two...I have a very big announcement, and I'm going to share there first!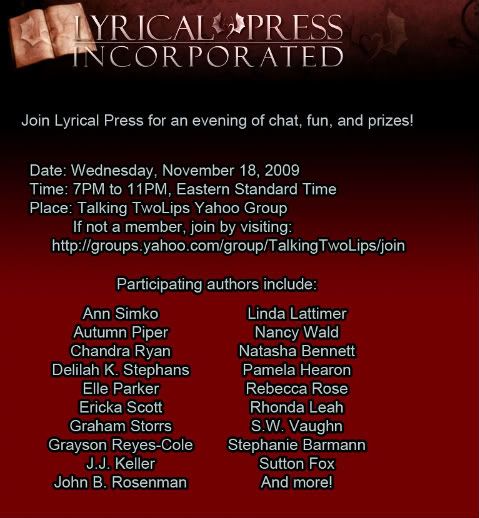 I'm scheduled to be there from 9-10pm (US Central), but if I can get there early I will.
Hope to see you there!